We are a small family company in the northern part of Sweden. We live with 26 Siberian Huskies that are our family members as well as hard working athletes. Katarina is the guide that will run the dogs and show you the amazing life with sled dogs. She have had dogs her whole life but found her dream in the Siberian Husky and now the whole family enjoy the winters with the dogs. We have 3 two-legged "pups" as well, 3 girls that all loves the dogs and take a part in the daily life and care for the dogs.  Daniel will be the one that serve you coffee and snacks by the fireplace, answer all your questions that you have after the ride and he is also the one that keep the kennel and family going. Building, making the trails for us, running the dogs when we train and take care of them.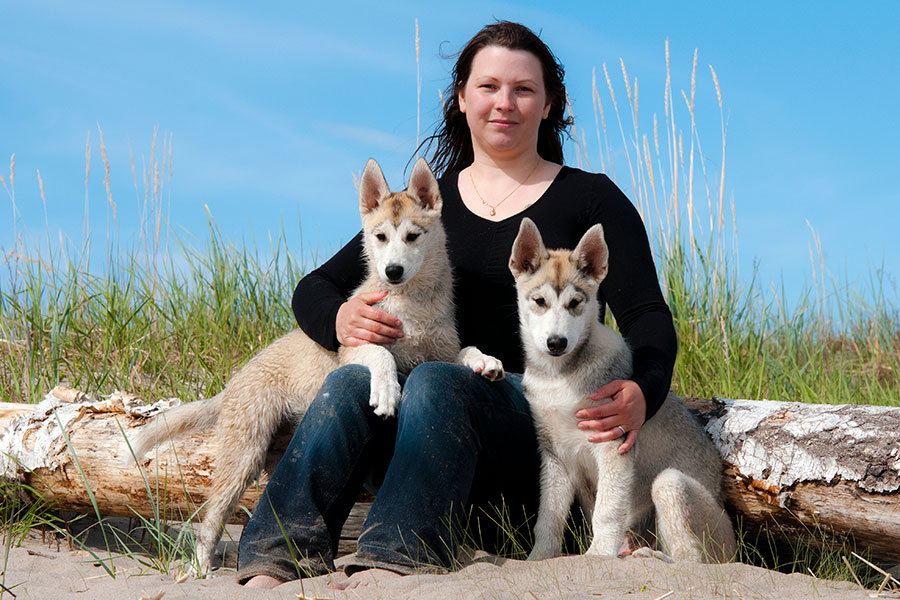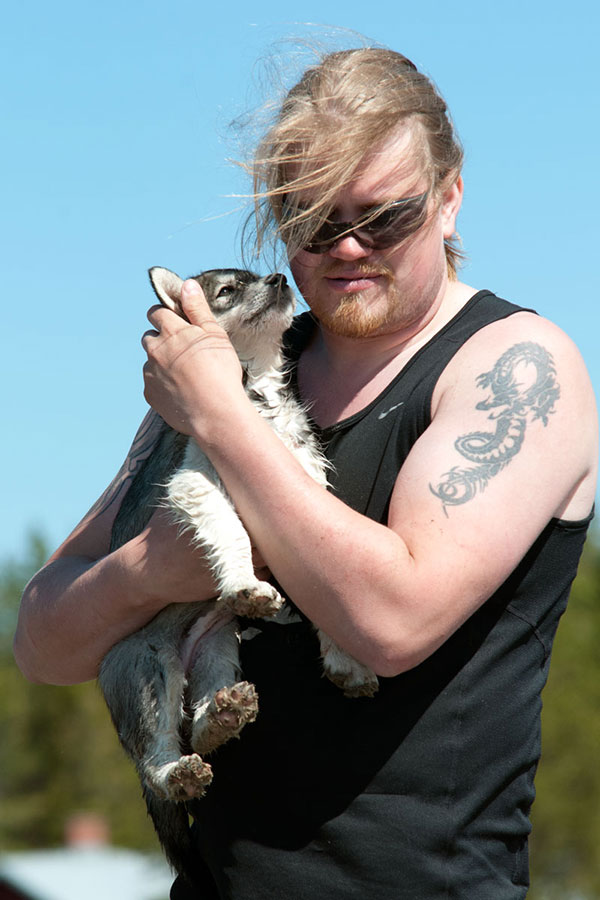 We offer husky tours and kennel visits to spend some time with our furry friends. The dogs are used to children and are easy to fall in love with. Come and visit us, take a run trough the forest and have some coffee by the fireplace afterwards. Early day trips to catch the sunlight or late evenings to have a chance to see the stunning northern lights above us.
We offer only personal tours, only one group at the time so you will have all our attention and hopefully a memory for life.
We welcome groups from 2-14 persons at the time and we can offer tours suitable for both young and old. The shorter tours have had guests as young as 1 year and my grandmother is maybe the oldest, with the impressive age of 90 years old when riding the sled. You can drive your car all the way next to the sled from were we start so even if you have a hard time moving around, we can make a tour suitable for you.